Much work has to be done to alert the public of the consequences of breakage when the telecommunications, natural gas, electricity and water supply networks are damaged during excavation work.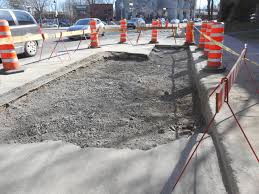 The city of Montreal had more infrastructure work than expected in 2016, but with the work comes the breakage or damage of any underground infrastructure.
Breakdowns resulted in 123M in costs to our society, and the consequences are enormous with the displacement of police, firefighters and not to mention the impacts on traffic.
Info-Excavation is a free service for which locates public networks before excavation. Scan Plus is contacted just after for detection of private underground conduits, in the harsh reality that the majority of these breakdowns can be avoided; the following figures are way too high.
ALARMING FIGURES !!!
5 breaks per day
1600 breakage per year
123M Infrastructure Breakdown Repairs
32% of breaks because they did not scan before digging
TVA Nouvelles in prime time, read the article or watch the video:
http://www.tvanouvelles.ca/2017/03/23/primeur–plus-de-bris-dinfrastructures-souterraines-en-raison-de-travaux
Let us no longer be ignorant, the facts are here. Share this article to alert the community and our society of the costs we pay, as well as for the dangers we face. And give us your take on the very alarming situation, in the comment section below.