Scan Plus specializes in the safe and accurate location of all underground utilities (Electric, Gaz, Sewer, etc..). We utilize an extensive array of equipment to help us locate even the most complicated underground utilities. Most utilities can be located using a standard digital locator. For other commodities, more specialized equipment is needed.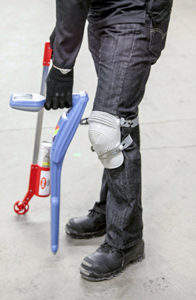 The Digital Locator:
We use both Radio Detection and digital locators. Our electromagnetic equipment works by applying a low radio frequency to any conductive utility directly with leads, or indirectly with an inductive clamp, or simply by placing our transmitter box in the vicinity of the underground utility to be located. A Digital Receiver is used to detect the location where the applied radio signal is being transmitted.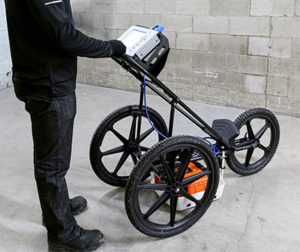 Ground Penetrating Radar:
Ground Radar is used when no connection to a utility is possible, or when the utility is of a non-metallic material. Common underground utilities that we locate with GPR can include terra cotta pipes, plastic pipes, 3 Phase Primary Electric (when no grounding structure is present), underground storage tanks, and reinforced concrete pipes. We also use GPR to verify our work results, and to ensure that all locatable underground utilities have been marked out for any given work area.
Do you like this post? Do let us know, in the comment section below, which is your favorite tool to work with and why. Your comments and opinions are appreciated and valued to us.
If you would like to read more about GPR: